Dance-Yoga-Fitness Virtual Classes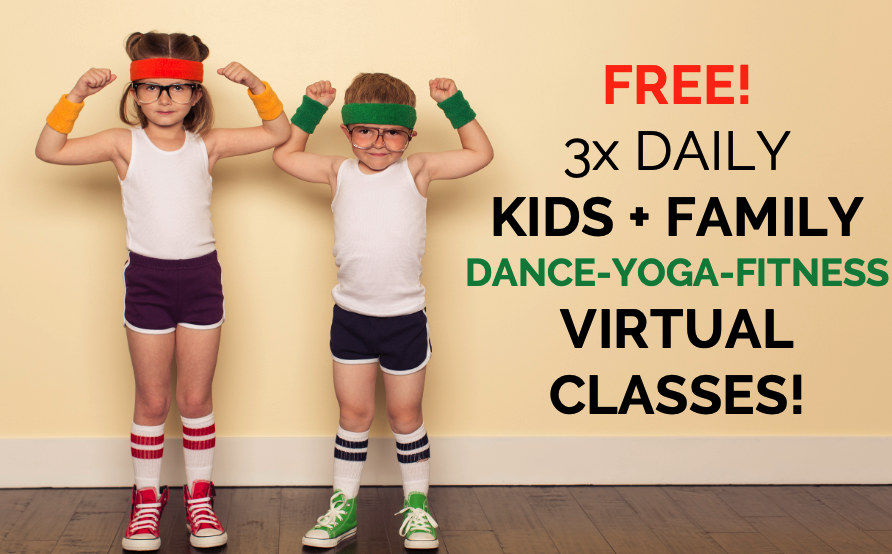 Hey Joe,
Are you AT HOME with an awesome (and energetic) KID?!
We're here to help!
Last week, we launched Virtual Kids + Family Fitness Classes.
These FREE classes are available on our new PL3Y Kids Fitness Facebook Group.
Each day, a member of our Certified Instructing team teaches a *LIVE* interactive class, featuring one of our award-winning physical literacy programs: DANCEPL3Y and YOGAPL3Y
Join us for 3 FREE *LIVE* classes.
Every. Single. Day. 
10AM  -  3PM -  7PM
      (all times in PST - Vancouver BC time zone)
On the PL3Y Kids Fitness Facebook Group!

Over 1,200 families have already join the free Facebook Group from around the world.
Click the purple button below to join the group! 
Yes, it's free! 

Can't make the LIVE class times?
No problem, the recordings are posted on the group and available on-demand!
---
PL3Y International is the world leader in kids fitness programs designed to develop physical literacy and promote positive mental health.
Our brands include DANCEPL3Y, YOGAPL3Y, POWERPL3Y and PL3Y Education.
We offer instructor certifications, regional business licenses, conference presentations and professional learning workshops. Our local operators deliver local classes, workshops in schools, birthday parties and after-school programs. 
Our mission is to inspire people to live healthier, happier lives through movement and play.
How will you PLAY today?
P.S. Yes! You have our permission to share this email with friends and post information about the Free PL3Y Kids Fitness Facebook Group on any resource page designed to support families in staying active during COVID-19 at-home isolations!
#stayhome #staysafe
And always remember....You Are Awesome!